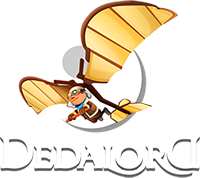 We're an independent development studio driven by the passion of making games. From early concept and design stages, production and tuning to deployment - we've been there, done that. Plenty of times over.
Our goal is to create and successfully introduce new, noteworthy brands and intellectual property to the industry while expanding to both well established and emerging platforms.
Additional questions?
If you have additional questions please drop us a line to
info@dedalord.com